Por qué apoyamos tener a @cervantes en el top20 como Witness hispano / Why we support having @Cervantes as a hispanic witness in the top 20 witnesses

Alguno pensará qué motiva a @templo a escribir sobre el único Witness que representa a la comunidad hispana dentro del Top 20 y no es más que el interés que un representante de nuestra lengua siga en esa posición de privilegio porque además siento que merece,@cervantes para mi es mucho más que una cuenta de curación o un Witness y nunca lo he negado, evidentemente les escribe @jvb71 en nombre de la Comunidad y Proyecto @templode nueva cuña apoyada por ellos, pero no sólo les expongo este sentimiento porque me hayan apoyado como Proyecto sino porque veo desde mucho más atrás todo lo que como Comunidad han desarrollado dentro de la plataforma Steemit y lo que han conseguido en estos años, es tanto que cuando entraron en ese Top 2ohubo cierta razón en el hecho por méritos propios, se que hay voces contrarias a ellos pero en definitiva de no hacer un hueco a nuestra lengua materna en la plataforma muchas comunidades actuales no existirían ni conocerían Steemitcomo plataforma o directamente de conocerla no habrían progresado como usuario al tener que escribirlo todo en lengua extranjera y posiblemente con poco o ningún apoyo.
People might wonder what motivates @Templo to write about the only Witness that represents the hispanic community on the Top 20, and it's nothing else than the interest to be represented among those positions, but also the feeling that is well deserved, @Cervantesto me is a lot more than just a curation project or a Witness, and i don't deny it, of course i'm @jvb71in the name of the community and Project called @Templo but i'm not expressing this feeling just because i have been helped as a Project, instead, i see well beyond that all they have made possible as a community inside the Steemit platform and also everyt goal they have achieved these years, so when they made it into the Top 20 they reason was the great job they have been performing, i know that there might be different opinionsbut the point is that they made it possible for our native language to be recognized on the platform if that wasn't the case, a lot of communities wouldn't exist nowaday, nor they wouldn't even know what Steemit is as a platform or maybe in the case to know it, we wouldn't have this progress, and what comes from it today, meaning that we would be expressing ourselves in a foreign language to us, getting Little to no support.

No todo lo que debo apuntar desde mi perspectiva sobre @cervantesva a ser positivo porque entiendo que todo Proyecto que se extiende en el tiempo debe evolucionar, buscar nuevas metas y posiblemente abrirse aún más de lo que están como Witness, pero no crean que eso lo pienso únicamente sobre nuestro amigos hispanos, tengo las mismas quejas que cualquier usuario sobre otros Witness y mi crítica se extiende a esas potentes cuentas inversoras (Whales) que buscan un crecimiento de la plataforma o de la moneda pero están paradas sin apoyar nuevas iniciativas, Comunidades o Proyectos, hablan de que esto tiene un ciclo y estamos en el ciclo bajo, yo diría que los ciclos se deben a errores y aciertos y si has identificado un error sería todo un acierto volver al punto de partida cuando la plataforma cogió la fuerza e impulso que la trajo a que su moneda valiera cerca de $9 y donde todos ganaban con ello, inversores, Witness, Comunidades y por supuesto los usuarios.
Not everything what i would say about @Cervantes will be positivebecause i understand that every Project that last long enough must evolve, find new goals, and be open to suggestions as they should be as a Witness, but don't think that i only see that in our hispanic friends, i have the same complain about other witnesses and this complain reaches those powerful and investing accounts we call (Whales>) who are looking after the growth of the platform and/or the currency but today they are paused and aren't supporting new communities, projects or ideas, saying that this has a cycle and we are in the low part, i would say that these "cycles" are caused by any mistakes or success, and if you have indentified the error, it would be a success to go back to the starting point when the platform got the momentum that made its currency to reach $9, where everyone won from that situation, be the witness, communities, and of course, the users.

Pero @cervantes es mucho más que una Comunidad, su labor nace en 2016 consiguiendo apoyos de la plataforma para dar visibilidad a quien no la tenía, no se votaban post escritos en español porque nadie los entendía, se abrieron un hueco en una plataforma de habla inglesa donde hay grandes inversores y consiguieron que alguien los viera y apoyara, poco a poco esto generó el interés de usuarios de habla hispana que al escribir recibían un voto, la visibilidad a su trabajo en su propia lengua, quizás la inestabilidad de la moneda no haya permitido que en países de habla hispana con el euro tras su economía se haya extendido como merezca aún pero sin duda ha ayudado a miles de otros usuarios entre los que el Steem ha supuesto un alivio a su frágil economía.
@Cervantes is a lot more tan a community, its labor was born in 2016 getting the support on the platform to give visibility to those who didn't have it, spanish writen post didn't get upvotes at those times because nobody understood them, they made a spot in the english speaking platform where great investors are located, and they made posible for the hispanic users to be heard and supported, this slowly but at a growing rate, increased interest in the users who would find thanks to an upvote, that much wanted visibility in their native language, maybe due to the volatility of the currency, didn't allow that the currency didn't extend enough on hispanic countries where the Euro is being used, but i did allow users from other countries where their faulty economy has helped them have a better time.

Debo insistir que sin la incursión de los fundadores de @cervantesen el Steemfest de Amsterdam no habría comunidad hispana a día de hoy, posteriormente ya como Comunidad en pleno crecimiento su presencia en el Steemfest de Lisboa dio fuerza a nuestra presencia en la plataforma y esta misma plataforma ha crecido de forma exponencial gracias a la Comunidad Hispana quizás no en lo económico pero si en número de usuarios, no hay que ser servidor de nadie pero si muy agradecido en esta vida y cada cual debe realizar una función, crecer está en nuestro ADN y eso es normal y además es bueno, la competencia si no es desleal es buena para que cualquier plataforma crezca, pero hay que dar al César lo que es del César y los pasos cortitos siempre ajustan al objetivo mientras que las prisas mal llevadas te hacen patinar, de aquí que tener un Witness entre el Top20 es súmamente importante para la Comunidad Hispana y mientras eso no se vea quizás no tendremos claro nuestro objetivo como plataforma, bajo mi punto de vista el fin debe ser uno único, tener una plataforma fuerte, con una moneda valorada y un producto de calidad que de valor a la existencia de Steemit y para ello la Comunidad Hispana debe estar representada junto al resto de lenguas para que la globalidad haga más fuerte la idea y ahí es donde entra @cervantes.
@cervantes por si no fuera poco lo conseguido en el inicio de la Comunidad hispana una vez dentro del Top 20 comenzó a ayudar a otros jóvenes proyectos, unos en pañales, otros ya en crecimiento y otros más dedicados a algún tema especifico con delegaciones de más de 20k, vota mensualmenteaproximadamente unos 1000 trabajos de diferentes autores, desarrolla revistas especializadas, promociona actividades tales como votaciones en riguroso directo, Podcast de diversa temática, programas de radio, su Discordestá compuesto por más de 8000 usuarios, vota contenido de artes, ciencias, fotografía, naturaleza, información, ingeniería y un sin fin de temas abarcados en sus canales de promoción.
I must insist that without the incursión of @Cervantes foundersin the Amsterdam's Steemfestthere would be no hispanic community today and during the community growth, being present on Steemfest in Lisboa gave strenght to our presence in the platform, the same that has been growing exponentially thanks to the hispanic community, maybe not in the economical sense, but on the users quantity and quality, it is not required to be someones servitor, but just be grateful and follow our purpose, growing is in our DNA, thats normal and is also good, the competition is good as long as it is not unfair and this helps growing on any platform, butto caesar what is caesar's and the slow and steady pace allows to achieve the goal without all the staggering from running , this is the reason why it is so important to have a Witness among the Top20 for the hispanic community and as long as we don't realize that, we won't have our goals in the platform clear enough to be able to take on them, from my point of view, the outcome should be only one, and that is having strong platform, with a valued currencyand quality products give value to Steemit existance and for that, hispanic speakers should be well represented along the other languages to make the idea stronger, and that is where @cervantes comes in.
In the case is not enough@cervantes with the earnings from the start on the hispanic community, once among the top 20, started helping other young projects, some in diapers, others with a good and solid start made, others experiencing a fast growth, and others focused on a specific topic, with up to 20k delegations, monthly upvotingaround 1000 articles from different authors, writing specialized magazines, also promoting activities like curation live streams, Podcasts from many different topics, radio shows, it's discord is composed from more tan 8000 users, curating content related to art, science, photography, nature, information, engineering and an endless list of topics covered in the self promotion channels.

¿Cambiaría algo en @cervantes?Siempre todo proyecto que se precie debe evolucionar y no es fácil dedicarse a tantas áreas y votar tan diverso contenido porque puedes perder tu esencia, pero…¿cambiaría algo en @cervantes?Pues si me preguntas a mi quizás dedicaría un espacio a otros idiomas, dado el trabajo realizado en nuestra lengua materna adentraría a la Comunidad para darle mucha más visibilidad en lengua inglesa, de mayor proyección y quizás más comprometida con la plataforma pero evidentemente no soy quien para entrar en estos temas de organización, se bien que los administradores del proyecto hacen muy bien su trabajo y dirigen bien ese buque.
Would i change something in @cervantes? Every Project is meant to evolve and is not easy to focus on many tasks at the same time, and upvoting so much different content because you may lose your esense but… Would i change something in @cervantes?Well, maybe if you ask me i would give other languages a place, given the work done in our native language, i think that interacting in other languages would give even more visibility to our community, more projection and more commitment, but still im not the one supossed to say what they should or should not do, i know very well that the administration of this Project are doing a great job.

Mi propósito es darle visibilidad a algo que se está perdiendo, el agradecimiento a quien ha hecho cosas importantes por mucha gente como ha hecho desde el inicio @cervantes, mi versión es desde la perspectiva del administrador de un proyecto nuevo y con mucha ilusión he de defender ese trabajo tras los focos, el trabajo de la administración de una Comunidad no es sencilla, dejé de contar las horas dedicadas a ayudar a los demás, a votarlos, a diseñar nuestros reportes para dar visibilidad a eso que votas a diario, construir un servidor de charla y encontrar un equipo que lo sepa moderar con amabilidad y servidumbre, reforzar el proyecto con la participación de los usuarios buscando personas que quieran compartir sus conocimientos mediante revistas especializadas, programas de radio entretenidos, educadores e ilustrativos, organizar concursos y lo más importante…encontrar apoyos de cuentas que apoyen tus iniciativas, esa empatía es complicada y quien lo consigue junto al resto de labores lo hace gran administrador, todo lo anterior unido a su labor de Witness sólo queda pues dar las gracias por todo lo que realizan los 365 días del año.
Un abrazo y yo voté por @cervantes por su trabajo con una gran comunidad como es la Hispano hablante y el que le queda por realizar.
My purpose is to give visibility, to something that is being lost, and that is gratitude to those who have made important things for a lot of people, as @Cervantes has been doing from the start, with my perspective of a new Project administrator, and with all righteousness i will defend that idea, managing a community is not an easy job, i lost count on all hours spent upvoting posts, helping others, designing our reports to give more visibility to the quality content you vote daily, to build a place to chat and find a team that knows how to moderate with kindness being helpful, reinforcing the Project with everyone's participation, looking for people to share their knowledge through specialized magazines, radio shows, contests, and the hardest and most important part, to find support for your Project and ideas, that empathy is hard to find, and whoever finds it does really well for a Project manager, everything mentioned before but also the witness tasks, you can only say thank you for everything they do during the365 days a year.
A hug and i voted for @cervantesand the job they have been doing for a great community as the spanish speaking community, and for every goal left to achieve.

Únete a @templo, postula a miembro y sigue nuestro Trail de Curación

Join @templo, apply as a member and follow our curation trail.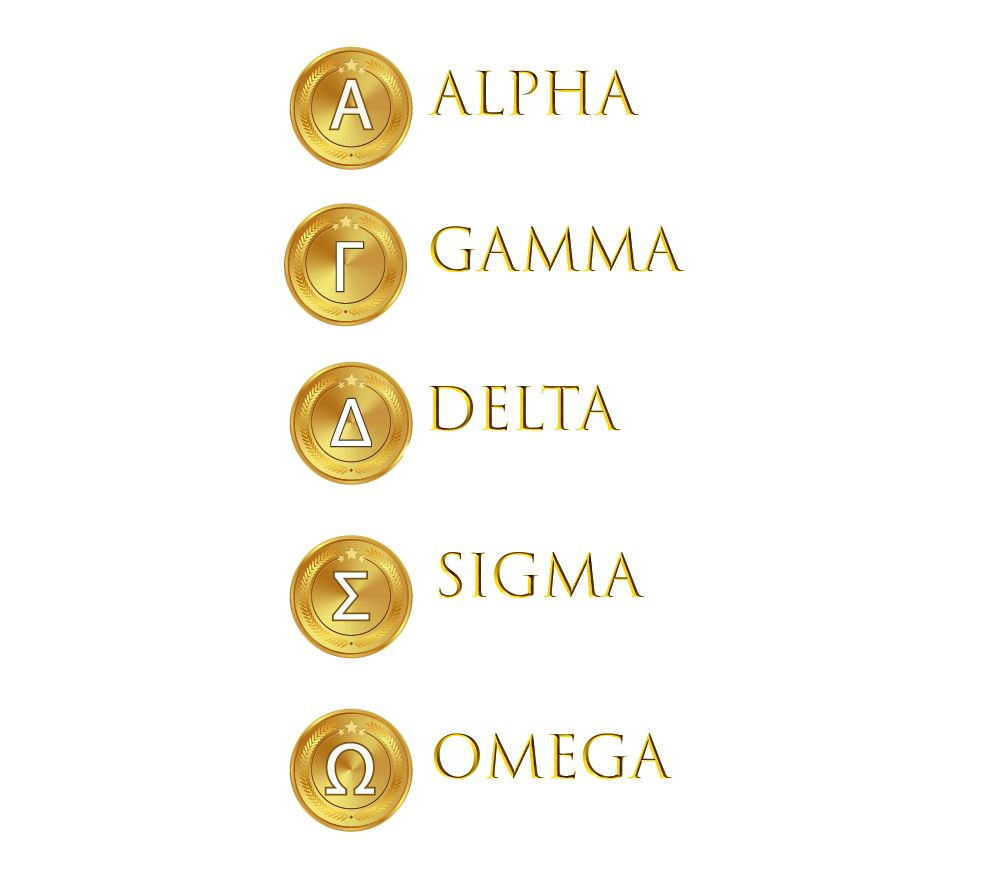 Y por supuesto no te olvides de votar @cervantes como Witness en…
And of course don't forget to vote for @cervantes as a witness in…
https://steemit.com/~witnesses

Members

ALPHA Α
GAMMA Γ
DELTA Δ
SIGMA Σ
OMEGA Ω